On a recent Wednesday night, Comcast Twin Cities Technical Supervisor Lee Bottem was driving through rural Wisconsin just before 10 p.m. when he noticed a house was on fire.
"It took me a minute to realize it was a house burning," said Lee, "But then, my instincts kicked in. I pulled over, called 911 and went running to the house to see if anyone was inside."
There were no lights on, and no one answered when Lee pounded on the front door. He circled the house yelling to whoever might be inside.
The person inside was 78-year-old resident of the home, Bernice. Bottem was able to communicate with her until she made it to her front door. As she reached the front door, it was locked, and she couldn't get it open. Lee told her he was going to have to break the glass to get the door open.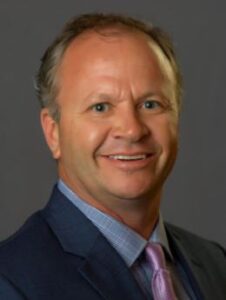 "At first, she didn't want me to break the window or the door," he explained. "I told her I had to, or she could die." When Lee opened the door, Bernice was barefoot, so he carried her to his car, and drove her to a safe spot nearby until the fire department arrived.
After reflecting on the situation, Lee realized it was a good thing he was still wearing his Comcast-issued steel toed boots when he arrived on the scene. "If I had been wearing other shoes, I'm not sure I would have been able to kick through that glass on the door."
Fortunately, no one was injured in the fire. Lee mentioned that the first aid training all Comcast supervisors receive gave him the confidence to take the life saving steps.
"In Technical Operations, we're in the business of helping people," he said. "We come across people in all different situations. I did what anyone in Technical Operations would have done. I'm just happy I was there, and able to help."